WCRIS supports the unique missions of member schools through advocacy, education and partnerships,
to ensure an extraordinary education and equitable opportunity for each child.
Spotlight
Legislature Poised to Fix Teacher License Glitch
Thanks to advocacy from WCRIS, the Senate has passed an amended bill that will count private school teachers experience in the new teacher life license process.

The amended bill is pending review by the Assembly before it adjourns Thursday Feb. 22.

Under current law, the DPI can not issue a life license to a provisional license holder unless the provisional license holder has successfully completed six semesters of teaching, administrator or pupil services experience AND unless a public school board has certified that experience to the DPI.

Current law also requires life licenses be invalidated if a teacher is not actively employed by a school district for five or more consecutive years.

Rep. Jeremy Thiesfeldt, chair of the Assembly Education Committee, and Senator Luther Olsen, Chair of the Senate Education Committee, each introduced an amendment to an existing bill that eliminated the requirement that school boards certify successful completion of semesters of experience, AND it will require the DPI to define by rule what it means to successfully complete a semester of experience.

The amendment to AB851 & SB711 also gives the DPI authority to define "regularly employed in education," rather than requiring employment be in a public school district.

Once the Assembly approves the bill, it goes to the Governor for review.
Learn More
February 01, 2018
Private School Representative Brings Issue to Attention
Thanks to WCRIS advocacy, the Wisconsin Interscholastic Athletic Association (WIAA) Board of Control voted in opposition of the most recent plan to address competitive equity at its January meeting Wednesday. The Board voted 6-5 against a basketball "Rural/Urban" competitive equity plan initiated by the Board. The proposal sought to place schools in Divisions 3, 4 and 5 by [...]
Read More ›
January 31, 2018
New SNSP Schools May Register for Training in February
The Department will be holding a training from 2-4 p.m., Feb. 12 for schools that are interested in joining the Special Needs Scholarship Program in the 2018-19 school year. This training will provide an overview of the Special Needs Scholarship Program registration process and the program in general. Participants may choose to participate in person [...]
Read More ›
January 29, 2018
New Tax Law Changes Help Families with K-12 Tuition
The Federal Tax Cuts and Jobs Act signed by President Trump December 22 included a provision that allows parents to use state 529 savings accounts for K-12 tuition. Wisconsin has a 529 Savings account called EdVest. It allows people to  put pre-tax money aside for college expenses. Now, thanks to the new federal law,  K-12 school tuition [...]
Read More ›
From Our Sponsors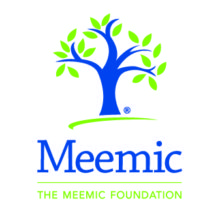 Meemic Grants: 5 Questions, up to $500
The Meemic Foundation awards hundreds of grants each year to help schools and teachers pay for innovative programs, events and projects. The Foundation supports field trips; books for classrooms or school libraries; behavior modification programs; materials for science labs, music departments or art projects; technology upgrades; basically anything that enhances the student's educational experience. To apply online for a traditional grant (five questions) for funding up to $500, visit MeemicFoundation.org/traditional.

An additional grant opportunity is also available, the Meemic Masterpieces K-12 Student Art Contest and Grant Opportunity. Up to 50 winning artworks will earn the Foundation Club Member's school a $300 art supplies grant, plus each winning artist will receive a Chromebook. All students will receive a certificate of appreciation. For additional information or to apply, visitMeemicFoundation.org/Masterpieces.

You may apply for both grants.

Application deadline for both grants is March 30, 2018.

Learn More ›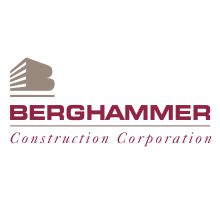 Considering an Educational Building Project?
Meeting the evolving educational needs of 21st-century students requires a physical space as stimulating as the material itself.

Berghammer Construction sees every educational building project as an opportunity to strengthen communities by providing dynamic, efficient learning areas that inspire tomorrow's leaders. Those spaces can be found in religious and independent pre-schools and K-12 throughout southeastern Wisconsin. What they all have in common is Berghammer's commitment to supporting educators' vision through innovation and strong fiscal stewardship.

Central to this approach is Berghammer's design-build philosophy. It starts when the project is little more than a napkin sketch. Berghammer asks critical questions to help shape a design in the context of the available budget. By coming at the project from this direction, Berghammer lends efficiency to the entire process. Surprises are eliminated and budgets and timelines are met.

In this space, we're going to share relevant information on planning for growth as it relates to the changing policy and political landscape, explain what preconstruction services and value-alignment are, and share some ideas on "teaching-learning spaces."

Contact us if you'd like to learn how Berghammer Construction's design-build process may be the best approach for your educational building project.

Learn More ›
Learn About WCRIS
We support policies that align with our core beliefs:
All children have the right to quality, affordable education.
Economic status should not determine whether a child receives a quality education.
Our educational system must be designed to facilitate the growth of quality educational institutions, both public and private.
Learn More About WCRIS ›