WCRIS supports the unique missions of member schools through advocacy, education and partnerships,
to ensure an extraordinary education and equitable opportunity for each child.
Spotlight
Register Today!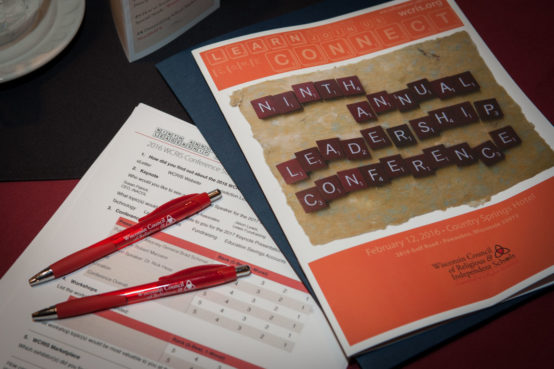 Come join us on February 10, 2017 at the Country Springs in Pewaukee for the 10th Annual WCRIS Leadership Conference.

We have an exciting program lined up for you this year! Come hear keynote, Susan Patrick, a technology expert in the use of personalized and blended online learning, speak in-person on how technology can be used by your school to create sustainable systems.

Come listen during lunch to Mike McGowan, nationally known trainer, consultant and motivational speaker, talk about modeling behaviors for our students growing up in the digital age. Then, have the opportunity to engage with the four private school principal recipients of the 2016 Kohl Outstanding Wisconsin Leadership Award during their panel discussion.

During the breakouts choose from four content areas, School Sustainability, Technology, School Policy and School Safety and Culture. This is your opportunity to ask questions and collaborate with colleagues on the topics that your school needs support with or that interest you.

You do not want to miss this professional development opportunity!
Learn More
January 12, 2017
Private K-12 Tuition Tax Deduction
Tax Day is coming up on April 18, 2017. Don't forget to claim your private school tuition tax deduction! There is a silver lining to this dreaded deadline for private school parents. Thanks to advocacy by WCRIS, state law allows Wisconsin parents to deduct private school tuition on their taxes. This is the third year [...]
Read More ›
January 03, 2017
Free Webinar
The first webinar on December 20, 2016 was cancelled due to technical difficulties. The US DOE has rescheduled this session for January 10, 2017. If you signed up for one of these webinars before December 29, 2016 you MUST re-register. Register to participate in one of two, FREE webinars hosted by the Office of Non-Public [...]
Read More ›
December 19, 2016
Seton Initiative Aims to Boost Enrollment, Raise Achievement at Catholic Voucher Schools
Seton Catholic Schools, a WCRIS partner, was featured in the Milwaukee Journal on Saturday. Read below about how they are changing what private education looks like in Wisconsin and how their model is gaining national attention. The article: In the not-too-distant past, teachers at St. Catherine Catholic School in Milwaukee ran their classrooms much as [...]
Read More ›
From Our Sponsors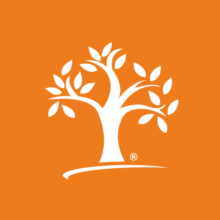 Nominate A School Today During the New Grant Round!
Whether it's your child's school, a former school you attended or a local school in need, you have an opportunity to show your support by nominating a school for a $500 grant they can use exclusively at Office Depot, Inc.

The nomination process is easy. Simply identify the school and tell us why this school is being nominated. That's it! Applications are due by March 31, 2017, with winners announced by May 1. The grant must be used at Office Depot, Inc., by September 30.

Nominate a school today. For more details and to submit an application, click "Nominate A School" below.
Nominate A School ›
Learn About WCRIS
We support policies that align with our core beliefs:
All children have the right to quality, affordable education.
Economic status should not determine whether a child receives a quality education.
Our educational system must be designed to facilitate the growth of quality educational institutions, both public and private.
Learn More About WCRIS ›