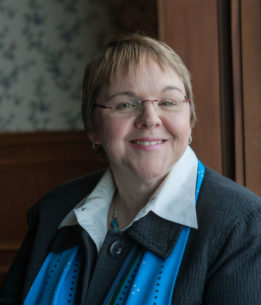 Sharon Schmeling, Executive Director
Sharon has more than 20 years of experience working on public policy in Wisconsin as a journalist, lobbyist, elected official and communications director.
She earned a master's degree from Villanova University and her bachelor's degree from Marquette University, and is a graduate of Messmer High School, the first private religious school in the U.S. to participate in a voucher program.
Sharon worked as an education reporter for The Milwaukee Journal, The Madison Capital Times, and the Morning Call in Allentown, Pa.
That experience led to work as a lobbyist on education issues for the Wisconsin Catholic Conference and then as a project manager for Dr. Howard Fuller at Marquette University's Institute for the Transformation of Learning and the American Education Reform Council, where she worked with the White House on education policy issues.
Before becoming WCRIS Executive Director in 2015, Sharon served as the Communications Director of the nonpartisan, nonprofit Wisconsin Taxpayers Alliance think tank, which specializes in education finance and state budget issues.
While raising her children and sending them to Lutheran and Catholic schools, she worked as a substitute teacher, served on school accreditation and hiring committees, and co-chaired a home and school association.
Thanks to a very supportive husband, Sharon was the first woman elected to serve as Chairman of the Jefferson County Board of Supervisors. As the chief elected official of the county, she led local government in successfully navigating a 500-year flood, a 100-year snow fall and the Great Recession.
Sharon was highlighted for her leadership in this Executive Q & A  in The Wisconsin State Journal.
Abigail Pavela, Communications and Outreach Coordinator
Abbie is an enthusiastic graduate of K-12 private schools, and Indiana University in Bloomington, IN where she earned her bachelor's degree in journalism and pursued an interest in educational policy.
She comes to WCRIS via Bishop Chatard Catholic High School in Indianapolis, a Voucher school, where she worked as a substitute teacher and then Assistant to the Principals before relocating to Madison to join her husband here.
Abbie's work for the school's leadership team included event planning for commencement and professional development days for its feeder schools; writing content for various school newsletters and online publications; maintaining the school's website and social media; and conducting online surveys and drafting reports about the results.
She also coordinated Title II-A funding; managed the school's compliance with new state teacher licensure standards; and completed various school reports to comply with the Indiana Department of Education.
In her free time she likes to cook dinner for her family and friends, do anything outdoors and travel.
Laura Sumner Coon, School Programs Coordinator
A diverse professional background led Laura to the field of education policy and WCRIS. She began her career as a journalist at The Milwaukee Journal and Journal Times in Racine, where she also directed city and business news as an editor. She left journalism to work with the Racine Dominican Sisters as Communication and Development Director. When community interest swelled with support to create a private, Catholic middle school for disadvantaged students, Laura joined the effort, first as a founding Board Member and then as Development Director and Executive Director for the former San Juan Diego Middle School in Racine, which preceded the Parental Choice Program and gave opportunity to hundreds of low-income students. When San Juan Diego closed in 2009, Laura worked with community advocates to create SOAR of Racine Inc., a nonprofit organization with a mission to open access and opportunity to private schools for families who otherwise could not afford tuition. As founding Executive Director, Laura worked with Racine-area schools to introduce them to the Parental Choice Program and to assist them with the administrative work needed to participate. Through SOAR, she also worked to create wrap-around services for students who would be stepping into private schools for the first time. She now brings the model of assistance SOAR built to WCRIS members statewide.
Laura has a bachelor's degree in Mass Communication-Journalism from the University of Wisconsin-Milwaukee, a Master's of Arts degree in Pastoral Studies from the St. Francis Seminary, a Master's of Science degree in Nonprofit Management and Leadership from UWM, and is currently pursuing a Ph.D. in Education Policy at Marquette University.
As she looks to the future, Laura envisions a robust education system that will nurture her grandchildren and many other generations of Wisconsin children to their highest aspirations.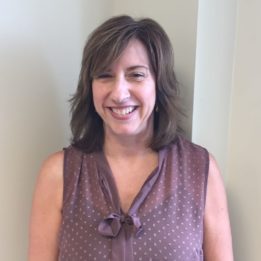 Mary Johnson, Administrative Assistant
Mary Johnson is the proud parent of four children attending religious schools in Madison. A grateful recipient of a religious education herself, she is passionate about parents' rights to provide the best education for their children, as well as promoting private schools and their unique position within the landscape of K – 12 education.
She has spent most of the last 15 years volunteering in her children's schools in various roles, managing sports teams and working in several ministries at her parish.
Mary has a bachelor's degree in Accounting from Illinois State University and has worked part-time in that field for the last several years.  She enjoys spending time with family and friends, watching Badgers' sports, and exploring great local restaurants.